A Vigorous Defense in Violent Crime Cases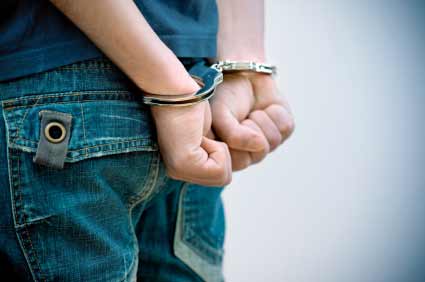 If you have been accused of a violent crime, you may be wondering what your options are in the legal arena. Violent crimes encompass a wide range of offenses that include arson, rape, weapons charges, kidnapping, assault, manslaughter and murder. These are among the most serious crimes and typically result in the harshest penalties in the Texas legal system. Retaining the services of a qualified criminal defense lawyer can help you fight these charges and reduce the chance of jail time. The Law Office of Johnny P. Papantonakis can provide you with aggressive representation for your case, allowing you a greater measure of peace of mind during your legal difficulties.
Violent Crimes in Texas
Most violent crimes are charged as felonies due to the seriousness of these offenses. Felony charges can result in extended terms of imprisonment, large fines and, in some cases, may be punishable by the death penalty. The risks involved for defendants in these cases are extreme. Choosing the right lawyer for your case is an absolute necessity to ensure that your legal rights are protected and that you receive an effective and aggressive defense against these charges.
The Right Representation for Your Case
In many cases, the investigations conducted by police officers overlook evidence or fail to interview witnesses who could potentially exonerate defendants in violent crime cases. The legal professionals at the Law Office of Johnny P. Papantonakis have the experience and the knowledge needed to find the facts in your case and to present the best possible representation in your defense. We will track down the witnesses and the evidence to support your case and to help you avoid imprisonment or hefty fines.
Previous Convictions
The Law Office of Johnny P. Papantonakis can offer expert representation for your case. We will work with you to determine the most effective way to defend against the charges you are facing. Mr. Papantonakis has more than 15 years of experience in the criminal defense field and can provide the solid legal skills necessary to attack the prosecution's case and to deliver the best representation for you in and out of court. If a plea bargain is appropriate, we will fight for you to receive the lightest sentence possible for your crimes.
At the Law Office of Johnny P. Papantonakis, we serve residents of Harris County and the entire Houston metropolitan area. Mr. Papantonakis speaks English, Spanish and Greek, allowing him to serve a wider range of clients effectively and to present the best possible defenses for these defendants. If you are currently facing charges for violent crimes in Texas, the Law Office of Johnny P. Papantonakis can provide the support needed to defend your case successfully. Give us a call at 713-630-0900 to discuss your situation with one of our experienced legal professionals. Our team will go the extra mile to provide you with the best defense possible in the Texas legal system.