What Is a Criminal Defense Lawyer?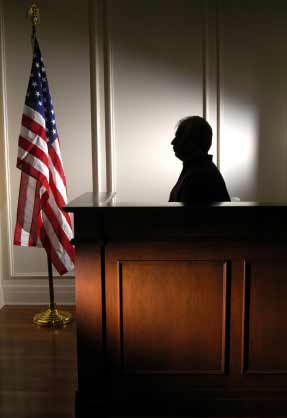 Presenting an assertive and effective defense against criminal charges is absolutely essential to protect your legal rights and your freedom. Working with an experienced and knowledgeable criminal defense lawyer can help you fight the charges against you and can provide you with added peace of mind during this stressful time. At the Law Office of Johnny P. Papantonakis, we offer a full line of criminal defense services designed to help you achieve the best possible outcome for your case.
What Is a Criminal Charge?
Criminal charges differ from civil charges in a few important ways:
Criminal cases must be initiated by officials or representatives of the local, state or federal government. Civil cases are brought by individuals or companies without the authority of the government backing their claims.
Criminal charges can potentially lead to jail time or significant fines. While the financial liability assessed in a civil case can be significant, the funds generally go to the plaintiff in the case rather than to the government.
Civil cases generally only result in financial liability. Criminal cases can have long and far-reaching effects that go beyond monetary losses and can persist throughout the defendant's life.
Some of the most common categories of criminal offenses include the following:
Violent crimes that may include assault, manslaughter, murder and kidnapping
Domestic violence and abuse, including child abuse
Sex-related crimes that include rape, statutory rape, date rape and other forms of sexual assault
Drug offenses, including possession of a controlled substance, possession with intent to sell and conspiracy to sell
DUI and DWI charges, including injury and wrongful death resulting from these infractions
Theft and burglary
Arson, destruction of property and vandalism
Working with a knowledgeable and experienced attorney can help you manage these charges and protect your freedom and reputation in the Houston, Texas, area.
The Role of Your Attorney
Your Houston criminal defense attorney will negotiate on your behalf with the prosecuting attorney in your case and will build a case in your defense. By presenting evidence and seeking expert opinions on the alleged events, your lawyer can represent your interests in court and in discussions with prosecutors and other interested parties. This can help you to reach favorable plea agreements and can ensure the most effective defense regarding the charges against you. By retaining the services of a qualified criminal defense attorney, you can protect your legal rights throughout the process.
At the Law Office of Johnny P. Papantonakis, we offer the most comprehensive criminal defense services in the Houston, Texas, area. We are committed to providing the best possible representation for each of our clients and take a personal approach to every case we take. Contact us today at 713-630-0900 to discuss your situation with a qualified criminal defense lawyer. We look forward to handling all your legal needs.